Sunday, January 23, 2011 at 4:51PM
I had beautiful beef short ribs in the freezer for some time -- just waiting for the right opportunity to braise them. Yesterday turned out to be the perfect day, with a wind chill of 7 degrees and company coming for dinner.
Braising meat is really very simple. Only a few ingredients are required, and the preparation is very straight forward. I would caution, though, that this is not a meal to cook if you are in a hurry. It takes considerable patience to brown the ribs, and several hours to braise them in the oven.
It is best to use the same heavy gauge pan, from start to finish. By doing this, you develop a remarkably complex flavor when you deglaze the pan at the end with wine and stock.
I splurged on high quality, artisanal slab bacon (which I purchased at Eataly in Manhattan). It was very lean, and browned up like a charm.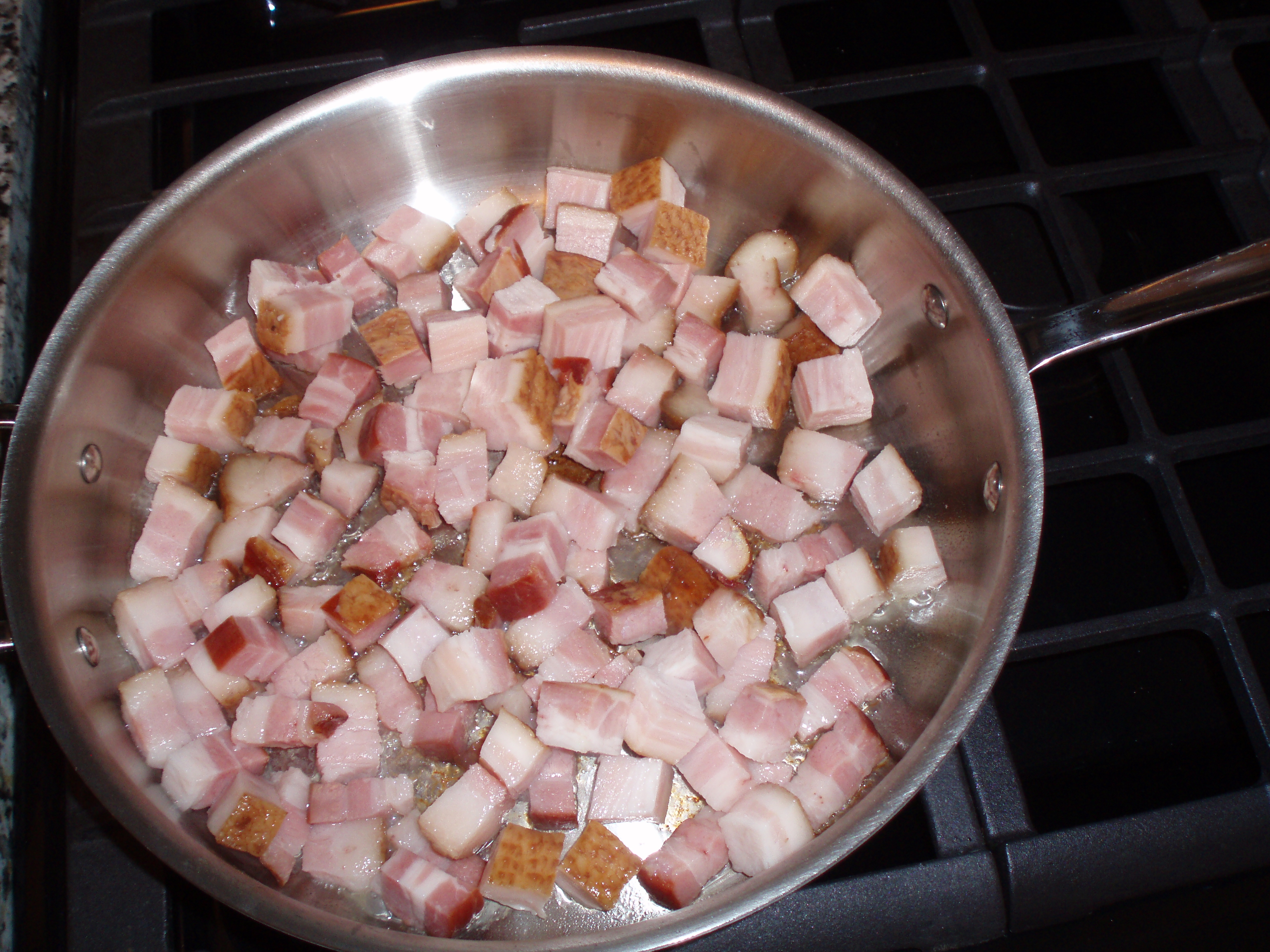 I browned the ribs using mostly olive oil, with a small amount of the rendered bacon fat for flavor. It is very important at this step not to crowd the pan, to ensure even browning of the ribs. I cooked mine in batches of four. When the meat was done, I likewise browned the onion, carrots and garlic in a combination of olive oil with a small amount of bacon fat.
Once the vegetables were lightly browned, I deglazed the pan with equal parts beef stock and red wine. I then added the rosemary, bacon, ribs, and reserved juices to the pan, covered it tightly, and put it into a preheated 350 degree oven. I cooked the ribs for approximately 3 hours. (A slow cooker would also work well; you would need to adjust the time accordingly.)
After removing the ribs from the pan, I strained the cooking liquid through a fine sieve. I added approximately 1 tablespoon of tomato paste for flavor and slightly thickened the sauce with a flour slurry. I served the ribs with gnocchi (also from Eataly), but broad noodles, mashed potatoes or polenta would also go very well. Duck Walk Merlot 2008 (North Fork of LI) complimented the ribs and gnocchi well and I would highly recommend a trip to the End End of LI to get some!
The picture of the plated meat is a bit of a mess, as everyone dug in before I could snap a photo. The ribs were definitely a resounding success. Even my 4 year old nephew, who is highly skeptical of his aunt's "fancy food", gave it a thumbs up. Now that is the ultimate complement.
The recipe follows. Enjoy